HuiZhou YITO Packaging CO.,LTD.
Iridescence Sandblasting Twinkle Star Film --TDS
Material Description
Material Description

Single Layer non-oriented decorate film with iridescence twinkle star surface, for use with water based adhesives as of wet lamination, and for high speed, and high quality print lamination finishes.
Iridescence Sandblasting Twinkle Star Film

YT-STSI90

Properties

Units

Values

Average Thickness

µm / micro

90

Thickness Variation

µm / micro

±1.0

Density

g/cm3

0.500

Yield

m2/kg

19.40

Surface Tension

dyne

≥38

Light Transmittance

%

60

Scratch Resistance

times

500

Specification

Max width

mm

1000

Length

m

3000

Temperatures

℃

90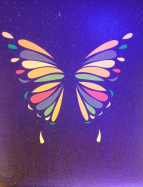 Iridescence Twinkle Star Film can be directly laminated with paper, it could be used on paper bags, paper cards, gift boxes, cosmetic boxes, cigarette &wine case and so on, greatly increase product's attraction and exposure.
The observed colors vary as one changes the angle of observation. Laminating the surface package of food, cigarette and cosmetics package will create a new colorful symphony effect.
Key Features
Highly eye-catching

effect

Color

changes

High seal

strength

Good hot tack

strength

Good anchoring of inks and adhesive to treated

surface

Good machinability on packaging

line

Resistance to grease and

oil
Applications
Paper packaging

laminations

Flexible packaging

laminations

Labels surface

laminations

Bank card surface

laminations