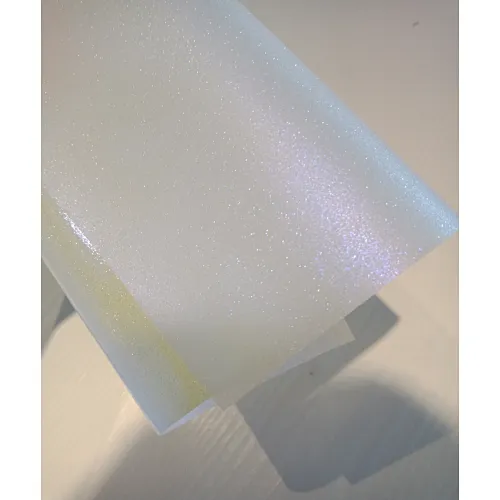 Iridescence Sandblasting glitter&Twinkle Star Film glitter film
price
USD0.44 - USD0.45 / square meters
Glitter film has special texture and excellent visual effect.

HuiZhou YITO Packaging CO.,LTD.
 Thermal Iridescence Sandblasting Twinkle Star Film --TDS
Material Description
Single Layer non-oriented decorate film with iridescence twinkle star surface, for use with water based adhesives as of wet lamination, and for high speed, and high quality print lamination finishes.
Typical physical performance parameters
Iridescence Sandblasting Twinkle Star Film

YT-IBT155

Properties

Units

Values

Material

/

CPP/EVA

Average Thickness

µm / micro

131

Thickness Variation

µm / micro

±2.0

Surface Tension

dyne

≥36

Temperatures

℃

95 ~105

Laminating pressure

mpa

20~25

Laminating speed

m/min

15~50

Specification

Max width

mm

977

Length


m

1500
Application ForPaper Lamination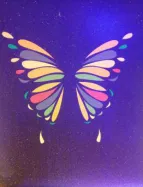 Iridescence Twinkle Star Film can be directly laminated with paper, it could be used on paper bags, paper cards, gift boxes, cosmetic boxes, cigarette &wine case and so on, greatly increase product's attraction and exposure.

The observed colors vary as one changes the angle of observation. Laminating the surface package of food, cigarette and cosmetics package will create a new colorful symphony effect.
Key Features
Highly eye-catching effect

C

olor changes

High seal strength

Good hot tack strength

Good anchoring of inks and adhesive to

t

reated

s

urface

Good machinability on

p

ackaging line

Resistance to grease and oil
Applications
Paper

 packaging laminations

Flexible packaging laminations

L

abels

 surface

laminations

Bank card surface

laminations
Pictures show
COMPANY INFORMATION
AtYITO Group, we believe that "We can make a difference" in the lives of people who we touch. Holding firmly to this belief, company concentrate on the field ofR&D, innovation and environmental protection.With"R&D"+"sales"business model innovation, and professional printing and packaging skills, meet the personalized needs of customers, help customers product upgrade, expand the market, built the industry core competitiveness!YITO continues to expand its product offerings including new materials, new packaging, new technique and process for the commercial print & package market.
We are looking forward to cooperate with you!
Tel:+86 0752-5975832  
Email:williamchan@yitolibrary.com;michelleli@yitolibrary.com
Address:Room 23, floor 1, World Trade Center, No. B, new shore road, Huicheng, Huizhou, China